A speed limit review of the Borough was undertaken during 2021. This identified roads where lower speed limits would be more appropriate. This has resulted in new proposed Traffic Regulation Orders which aim to promote safe driving speeds and minimise danger to people or other traffic using these roads.
In line with Department for Transport guidance, the Council has proposed introducing 20 mph zones in certain locations in Marston Green. These zones are marked on the map below.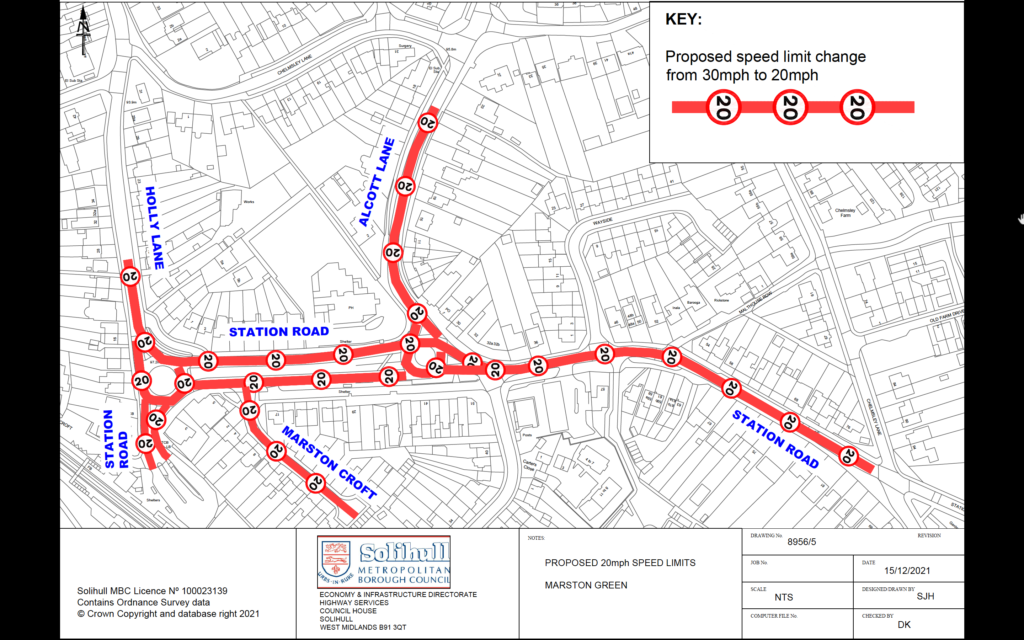 Full details of all the proposed changes across the borough are available on the Council's website at the link below, towards the bottom of the page under the heading of Speed.
https://www.solihull.gov.uk/Roads-pavements-and-streetcare/Roadworks-and-Traffic-Regulation-Orders
The Traffic Regulation Orders will be formally advertised on 14 July 2022. Anyone wishing to support or object to the proposals should apply in writing to Mr Lee Stevenson, Resources Directorate, stating the grounds on which the representation is being made by no later than 4 August 2022, either at the address given above or by emailing [email protected].