On 26th November, a group of volunteers certified by the British Trust for Ornithology returned to Millennium Wood to carry out mist netting. Mist netting is an important tool for monitoring species diversity, relative abundance and population size and is harmless to birds when carried out by trained professionals.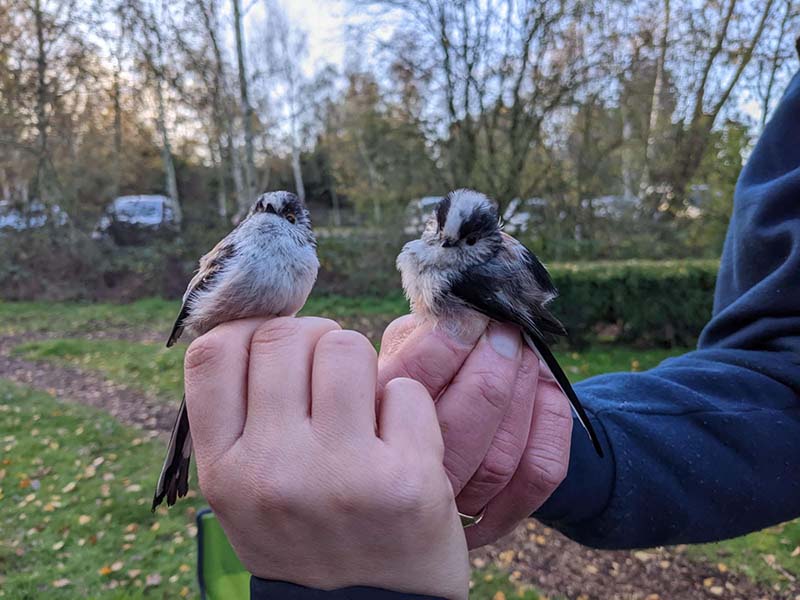 They processed 4 birds in the 5 mist nets they put up – a blackbird, a wren and 2 long tailed tits (shown here).
One of these long tailed tits had been rung previously in September when the volunteers last visited Millennium Wood which suggests there was enough food for it to have stayed in the area for a couple of months.
In addition to the netted birds, a redwing was seen settling into a Rowan tree next to the entrance eating the berries. These thrushes visit the UK in winter for the berries on our trees.
The volunteers admired the new trees that have been planted and feel sure they will be a great addition to the wood as well as attracting wildlife to the area.
The volunteers thanked for allowing them access to Millennium Wood and will return later in the year.